FLCCIM Chapter President's Message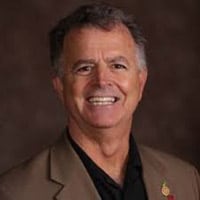 Rick Gonzalez, CCIM, ALC
2023 has started off with a bang! Florida Realtors has reached out to our leaders to find more ways to work together and give additional attention to Florida's commercial real estate trade. In January, I had the pleasure of attending a FL Realtors leadership conference in Tampa where I met Realtor Association leaders from throughout the state and began building stronger relationships with them.
We started the year with the FL CCIM Chapter Board of Directors and General Membership meetings which were held in conjunction with Florida Realtors governance meetings at the Renaissance Sea World. We had two dynamic speakers including Carol Campbell of Site to do Business, who kicked off the meetings with a brief presentation of the latest tools offered by the Institute and then she moved onto Tampa and Orlando to follow up with a more in depth presentation.
Lonnie Hendry of TREPP gave a rousing presentation regarding CRE debt and what to expect in the future with over 40 professionals in attendance. Attendees also enjoyed our first CRE Reception where over 70 professionals, networked and shared best practices, one on one. Thanks to Florida REALTORS for providing the space!
The reception was followed the next day by a Past Presidents' meeting and the Board of Directors' meetings where we had the pleasure of hosting the CCIM Global President David Schnitzer who updated us on the state of the Institute and inaugurated the District Presidents and most members of the Chapter Board of Directors. I had the honor of being inaugurated by my mentor and 101/103 instructor, Cynthia Shelton, CCIM, past CCIM Global President.
Attendees also participated in a CCIM Candidate workshop in our suite and then a joint marketing session with our compatriots at the FL Chapter of the Realtor Land Institute. In 2023 students are coming back to the classroom for face-to-face education and the opportunity to network with fellow CRE professionals. The FL Chapter is sponsoring twelve core courses throughout the state and the popularity of classroom teaching is apparent in the success of the first two classes. CI 104 was held in Ft. Myers with 29 students where Theresa Blauch Mitchell, CCIM and Bev Larson, CCIM made sure all students where welcomed and had what they needed each day.
CI 102 was held in Pensacola with 31 students. The Pensacola Board of Realtors allowed us free use of a great classroom and even provided a big pot of coffee each day. Students came from North Carolina, Georgia, Alabama, and from throughout Florida to enjoy the outstanding hospitality of the Panhandle District President James Watts and his daughter Brooklyn. Local sponsors provided lunch each day and we had a great Tuesday night reception at a local brewery.
We are off to a great start and have many more interesting plans for 2023. If you want to get involved don't hesitate to call me and volunteer at your local level.
Rick Gonzalez, CCIM, ALC
2023 FLCCIM Chapter President
About CCIM
"CCIM stands for Certified Commercial Investment Member. For more than 50 years, CCIMs have been recognized as leading experts in commercial investment real estate. The CCIM lapel pin denotes that the wearer has completed advanced coursework in financial and market analysis, and demonstrated extensive experience in the commercial real estate industry."