Legislatively Speaking March 2023 Edition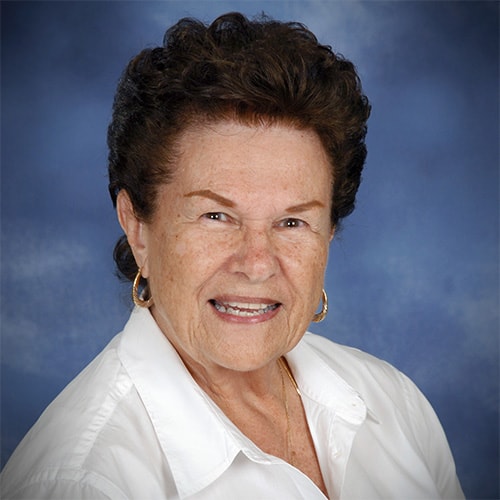 "As a real estate professional, it is important to be up to speed on the legislative actions that affect our industry. Helping our clients navigate through the challenging real estate world and the impacts of potential future legislation is what sets the good apart from the great. Part of the aim of the CCIM organization is to help our members be at the forefront of local and statewide legislative action. Our amazing Legislative Chair, Claudette Bruck, CCIM has provided a fantastic overview of the current happenings in Tallahassee, FL and how they impact our business. Thank you, Claudette for this overview and your continued dedication to our District and CCIM FL."
– Nicholas L. Mau, CCIM
2023 Fort Lauderdale-Broward District President
Florida's Business Rent Tax
As you know, Florida Realtors have supported our effort to reduce, and, someday abolish the 6% sales tax imposed on business leases. After years of advocating for this reduction the tax was reduced in minor amounts each year until reaching 5.5%; and in the 2021 legislative session the rate on all commercial leases was to eventually be reduced from 5.5% to 2%.
The cut was part of Senate Bill 50 which requires out-of-state retailers to collect and remit sales tax on purchases made by Floridians, expected to produce an estimated $1 billion a year in revenue; which will initially be used to replenish Florida's Unemployment Compensation Trust Fund. Once replenished, the revenue will be used to reduce the Business Rent Tax from 5.5% to 2% saving commercial tenants an estimated $1.23 billion annually. The bill was signed into law on April 19, 2021 and became effective July 1, 2021 with The Business Rent Tax reduction occurring once the trust fund is replenished.
Remote Notarization
NAR has supported this issue since 2018 and the U.S. House has now passed a bill
to allow remote notarizations which will now go to the Senate. In addition to authorizing remote notarizations, the Securing and Enabling Commerce Using Remote and Electronic (SECURE) Notarization Act would also create national standards and protections for its use.
Insurer Insolvency
Citizens had 1,189.105 policies as of last week, up from 1, 182,904 a week earlier and
1,177,027 two weeks prior to that, as posted on its web site. As Citizens continues to add policies, Florida Insurance Guaranty Association, created by the State of Florida, expects to face up to $550 million in costs due to the insolvency of United Property & Casualty Insurance Co.
2023 Legislative Session
The session begins on March 7. The following are some of the issues that we will be following:
Telephone Solicitation: House Bill 261 would clear up issues relating to recycled phone numbers that have led to litigation against businesses and would prohibit certain sales phone calls.
Fees in Lieu of Security Deposits: House Bill 133 and Senate Bill 494 gives a landlord the option to allow a tenant who is an allowed business to pay a fee rather than a security deposit. There will be conditions in the bill that a landlord must follows.
Real Estate Appraisers and Appraisal Management Companies: House Bill 213 and Senate Bill 396 would establish a statutory limitation on the time in which a civil action may be brought against a real estate Appraiser or appraisal management company.
Flood Disclosures for Real Property Sales: House Bill 759 and Senate Bill 484 requires a seller of real property to disclose in writing certain flood information to a prospective purchaser before executing a contract for the sale of the property.
Local Ordinances: Senate Bill 170 deals with local ordinances and their impact on businesses. This is similar to a bill filed last session that allows courts to award attorney fees, costs and damages to a complainant who successfully challenges a local ordinance on the grounds that the ordinance is arbitrary or unreasonable.
2023 Great American Realtor Days Schedule: The annual state Capitol,
Great American Realtor Days in Tallahassee is scheduled for March 29-31 in Tallahassee. Don't miss this opportunity to speak to your Legislators face to face to seek their support for our issues.
Claudette Bruck
Florida CCIM Chapter Legislative Chair
About CCIM
"CCIM stands for Certified Commercial Investment Member. For more than 50 years, CCIMs have been recognized as leading experts in commercial investment real estate. The CCIM lapel pin denotes that the wearer has completed advanced coursework in financial and market analysis, and demonstrated extensive experience in the commercial real estate industry."