FLCCIM Chapter President's Message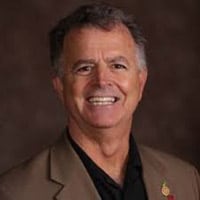 Rick Gonzalez, CCIM, ALC
Renowned economists are stating that our Nation is either in or should expect a recession. Since the beginning of 2023, all sectors of commercial real estate values are down; however, people are flocking to Florida. Eleven hundred forty two people move to Florida each day and each one of them needs a place to live, work, and play. Therein lies opportunity. Florida will fare better than most of the country but sustaining a viable project will take a lot more work and patience from both the Buyers, Sellers, and CCIM designees like us.
Our members continue to work diligently to better our Chapter, to give back to their local communities, and to make their clients' money.
Chapter leaders have been rewriting our policies and procedures to reflect how our business is actually done and we continue to beat the bushes for Sponsors as our coffers are somewhat tight. If you know of a potential sponsor don't hesitate to call me, our sponsorship chairman Brian Watson, or any member of our Executive Committee to pass along the name so we can follow up — better yet, why don't you become a Chapter Sponsor?
Throughout the Florida CCIM Chapter, our Designees are making deals and volunteering their time where it makes a difference. For example, when she is not celebrating her birthday, Veronica Malolos is the National Association of Realtors Vice Chair of the Commercial Real Estate Research Advisory Board, Michael Hinton is Chairman of the CCIM Professional Standards committee, and Stephen Rigl is co chairman of the CCIM Education committee. Dean Saunders humbly accepted the APEX 2022 Top Twenty National Producer Awards by the Realtors Land Institute and is one of only a few of us who hold the CCIM and ALC designations.
Twenty eight candidates will be sitting for the exam in Boston in April. The FL Chapter will be well represented at our national meetings.
National meetings open your eyes to the depth and breadth of the CCIM Institute. Any designee can participate in subcommittee and committee meetings – heck, you too can volunteer to be a committee member and take an active role in how this Institute is run. You never know if that new friend you meet at a national meeting has a client who needs what you have.
Rick Gonzalez, CCIM, ALC
2023 FLCCIM Chapter President
About CCIM
"CCIM stands for Certified Commercial Investment Member. For more than 50 years, CCIMs have been recognized as leading experts in commercial investment real estate. The CCIM lapel pin denotes that the wearer has completed advanced coursework in financial and market analysis, and demonstrated extensive experience in the commercial real estate industry."