FLCCIM Chapter President's Message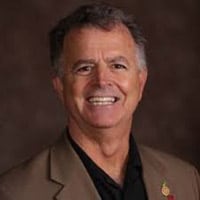 Rick Gonzalez, CCIM, ALC
Florida's commercial real estate market is driven by a growing population, favorable tax policies, tourism, and a business-friendly environment. Overall, the fact that over 1100 people a day move to Florida supports this growth and presents many challenges.
So far in 2023, the FL Legislature has passed over 200 bills, July 1st many of these became law. Florida Realtors (FR) has reminded us that most of us are not Attorneys and should refrain from giving legal advice. FR recommends that we advise our clients that new laws exist and they should consult their attorneys about how these laws might affect how they do business. An explanation of one of these new laws (SB 264) is on the FLCCIM website.
Affordable housing, traffic, and decent paying jobs are the issues of upmost concern to most people I encounter. CCIM Designees and Candidates are the CCIM Institutes' boots on the ground and what we advocate for matters reflects back on our beloved institution. Our Code of Ethics requires that everyone be treated equally and fairly. And keep in mind that diversity leads to innovation and better communities.
Location is first and foremost what determines success in
Commercial Real Estate. Locations can include derelict spaces on main highways, tired shopping centers, old Churches, dog tracks, etc. Use your CCIM skill set to turn your client's white elephant into something new that increases their ROI.
Keep in mind, physical spaces are affected by our changing climate. It is incumbent upon us to consider how an ever-changing climate may affect our clients' commercial properties and advise our clients accordingly.
Location is also a fresh, ever-changing presence on the Internet. To best serve their clients, CCIM designees and candidates must continuously sharpen their online skills with many of the learning opportunities offered by the CCIM Institute.
Also remember, it dang hot out there so drink a lot of water!
Rick Gonzalez, CCIM, ALC
2023 FLCCIM Chapter President
---
About CCIM
"CCIM stands for Certified Commercial Investment Member. For more than 50 years, CCIMs have been recognized as leading experts in commercial investment real estate. The CCIM lapel pin denotes that the wearer has completed advanced coursework in financial and market analysis, and demonstrated extensive experience in the commercial real estate industry."