FLCCIM Chapter President's Message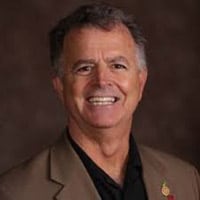 Rick Gonzalez, CCIM, ALC
Time flies while we are having fun making deals and making money for our clients.
Several leaders of the FL Chapter and our Districts had the pleasure of meeting in Chicago in July for Chapter Officer Training. There are numerous new initiatives underway at the CCIM Institute that will increase exposure of the CCIM Brand and give our members even better service and benefits.
Our biannual governance meetings are coming up on August 16th and we look forward to communing face to face with leaders from all of our 8 districts. On the afternoon of August 15th, we have a stellar line up of bankers, brokers, lawyers, and economists to inform us of the latest news that affects the business of Commercial Real Estate. It's free to attend and you can find a link on the FLCCIM website and the Florida Realtors website. Afterwards there is a commercial reception where you will have an opportunity to hob nob with the best Brokers from throughout the State.
We are proud to congratulate our newest University Alliance Member, Florida Gulf Coast University. This could not have happened without the hard work of our SW District. Shout outs to Bev, Artem, Theresa and every other member who helped make this happen.
Numerous CCIM Core courses are still planned this year so check out the calendar found on the FLCCIM website and sign up. If you are a designee, there is a lot of new stuff you can learn, you can take a "life after the pin" course at a significant discount.
And remember we have Foundations courses planned in August for Tavares and Tallahassee and in September at Bethune Cookman College in Daytona Beach. Please ask your friends and colleagues to sign up early so we can plan better. A lot of work goes into planning these classes and it's bad when we cancel because not enough students sign up.
Over 1100 people a day move to Florida and therein lies a deal. Keep your eyes and ears open for constructive repurposing opportunities. And while you are walking the streets looking for real estate, stay hydrated with plenty of electrolytes, it's dang hot out there.
Rick Gonzalez, CCIM, ALC
2023 FLCCIM Chapter President
---
About CCIM
"CCIM stands for Certified Commercial Investment Member. For more than 50 years, CCIMs have been recognized as leading experts in commercial investment real estate. The CCIM lapel pin denotes that the wearer has completed advanced coursework in financial and market analysis, and demonstrated extensive experience in the commercial real estate industry."