FLCCIM Chapter President's Message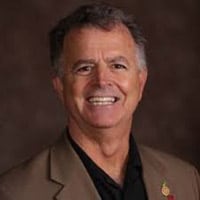 Rick Gonzalez, CCIM, ALC
The month of August was full of informative CCIM events which were made possible by our generous Sponsors including: RealNex, Crosby and Associates, Crossman Services, RockVal, Compstak, SocialStackPro and Saunders, Ralston, Dantzler SVN.
Many members of the FL Chapter, and the CCIM Institute President David Schnitzer, attended the first Commercial Real Estate conference at the La Concha resort in San Juan. The Puerto Rico Chapter did an amazing job and were gracious hosts. An incredible line up of speakers were entertaining and informative on day one, and the bus tour of the industrial district, the business district, and San Patricio Plaza on the second day demonstrated a very high caliber of individual CCIM Designees that make up the Puerto Rico Chapter. Thanks to Carmen Figueroa and her team for a very interesting event.
Our Annual meetings in August were very successful thanks to the fabulous FLCCIM team that planned every detail and executed the plan without a hitch. Kudos go out to Mary Kay, Rick Orr, Michael Hinton, Theresa Blauch Mitchell, William Wilson, and Liz Menendez for making sure all was ready to go on time. And thanks to Gary Ralston who was also instrumental in securing a stellar line of speakers for our education event on August 15th.
Our speakers included Dean Saunders (Founder of Saunders, Ralston Dantzler SVN), Tara Tedrow (Land Use Attorney with Lowndes Law Firm), Brad O'Conner (Florida Realtors Economist), Lonnie Hendry (Senior VP, Trepp), Dale Dreyer (President, SouthState Bank) Tim Staley (Chief of Commercial Lending, MidFlorida Credit Union), and Paul J. Noris (Chairman & CEO, Bank of Central Florida). The Speakers were followed by a panel discussion regarding CCIM which included Cynthia Shelton, Todd Dantzler, Adam Palmer, and Stephen Rigl. Remember these professionals when you need the services they provide.
The education session was followed by the second biannual Commercial Real Estate social where over 100 professionals mixed and mingled and likely made a deal or two. The open bar was graciously hosted by Boyd Management, AMS Law & AMS Title (Hard money lenders).
On August 16th we had our BOD and General Membership meetings where the 2024 Executive Committee was recognized, some policy and by law changes were approved, and our Districts reported on what is happening around the State. The next day, about 30 people attended the Marketing session held in cooperation with the FL Chapter of the Realtors Land Institute. These annual meetings were enhanced by a growing cooperation with Florida Realtors (FR) and Realtors Property Resource (RPR). FLCCIM was able to share a large corner booth in the FR Expo and our members talked to dozens of prospective Candidates over the course of two days. Some photos are on our website — check them out.
Tracy Waters had done a great job planning for a Foundations course and a reception in Tallahassee, but Hurricane Idalia changed these best laid plans. We look forward to rescheduling this event.
There are numerous Core Courses this month and next including: CI 101 in Jacksonville where Matthew Lehman (North District President) has arranged for a beach side hotel venue/reception (Sept. 18 – 21); CI 103 in Ft Lauderdale preceded by Negotiations class (Sept. 18 – 21); CI 102 in Coral Gables (October 2 – 5); CI 104 in Tampa (October 2 – 5) and a Foundations class will be held on the Bethune Cookman College Campus in Daytona Beach on September 15th (tell your compatriots to sign up!).
Several FLCCIM leaders will be attending the C5 event in Atlanta where the CCIM Institute has partnered with the National Association of Realtors. Check out the FLCCIM calendar where these and many other events are posted.
Rick Gonzalez, CCIM, ALC
2023 FLCCIM Chapter President
---
About CCIM
"CCIM stands for Certified Commercial Investment Member. For more than 50 years, CCIMs have been recognized as leading experts in commercial investment real estate. The CCIM lapel pin denotes that the wearer has completed advanced coursework in financial and market analysis, and demonstrated extensive experience in the commercial real estate industry."