Bishopbeale Is On Track To Almost Double Real Estate Agents By Fall 2017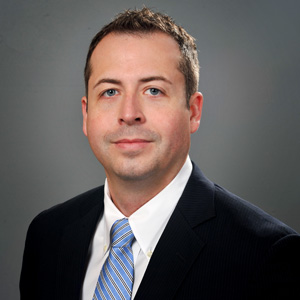 Jean-Paul (JP) Beaulieu, CCIM, CLS joined BishopBeale as the new Director of Retail Services to help further develop the Company's growing portfolio of retail projects. JP's educational background and 10 years of commercial real estate experience will be a welcomed addition to the Retail Team.    Since 2007, he has been involved in sale and lease transactions totaling more than 95 million dollars.  His wealth of commercial real estate knowledge will provide a vast amount of strategic direction to the growing team.
Alongside JP, Jill Rose will continue to lead BishopBeale's Retail Department by focusing on big-picture growth targeting institutionalized retail developments while maintaining the team's landlord and tenant relations. "My goal is to grow this department organically by putting the right people in place who have the skills we need to be successful." said Jill, Vice President of Retail Services. "Jean-Paul agreeing to join our team is a 'Perfect World' scenario.  We are excited to form this partnership together and I am personally thrilled to be working with him again.  His addition to the retail department gives BishopBeale a very strong presence in the Central Florida market."
Additionally, BishopBeale recently hired two new associates Stephanie D'Amico and Chris Newman.
Stephanie D'Amico joins the BishopBeale Retail team to primarily focus on leasing. Her marketing background brings a unique perspective to real estate clients by providing property owners and developers creative ways to engage with prospective tenants. Her in-depth knowledge of current retail trends and local markets allows her to choose ideal sites for retail users both big and small.
Chris Newman specializes in all aspects of selling and leasing Commercial Real Estate. He is a licensed attorney, previously concentrating on complex litigation and the defense of licensed professionals—such as doctors, general contractors, subcontractors, architects, and engineers—as well as homeowners, landlords, tenants, developers, property management companies, and insurance companies.
BishopBeale's retail team has doubled and is forecasted for additional growth in the near future. Here's the team: Jill Rose (Vice President of Retail Services), JP Beaulieu (Director of Retail Services), CJ Jaffee (Senior Associate) and Stephanie D'Amico (Associate). Additionally, by the end of the summer, BishopBeale plans to add two agents, almost doubling the real estate professionals since the beginning of 2017.
About BishopBeale: BishopBeale is a full service real estate advisory firm providing guidance far beyond the real estate transaction. We deliver clients a unique perspective on commercial real estate investments through unrivaled client communication, successful strategies and innovative business solutions. For more information, please visit www.bishopbeale.com.