Adam Palmer Named President of the 2018 Florida CCIM Chapter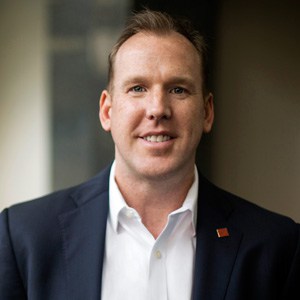 An active commercial real estate principal and managing director of a southwest Florida-based brokerage, Adam Palmer, CCIM has been named 2018 President of the Florida CCIM Chapter of CCIM Institute.
When Palmer takes the presidency, his brokerage firm — LandQwest, will have some bragging rights of their own. LandQwest, a full-service commercial real estate firm headquartered in Southwest Florida, is the only company to have three past/current presidents of the Florida CCIM Chapter. These include Central Florida team members, Cynthia Shelton, CCIM, CRE, Senior Managing Director & Qualifying Broker in 1996 and Kane Morris-Webster, CCIM, Senior Director in 2011. Adam's term as President will begin in January 2018.
As a Principal and a Managing Director with LandQwest's Southwest Florida team, Adam uses his 14 years of industry experience to help build and protect the wealth and business models of a long list of valued clients.
"I am truly honored to represent the approximate 900 Chapter Members across this great state," says Adam. "For 50-years, CCIM has been the benchmark of excellence for commercial real estate practitioners and the evidence of dedication towards providing their clients the best investment analysis possible."
Adam, 41, is currently serving as President Elect for the 2017 Florida CCIM Chapter. Serving with Adam is Scott Lloyd CCIM of Lloyd Commercial Advisors of Orlando, the 2017 Chapter President.
Lloyd sees the 2018 Leadership team as one of the chapter's best ever. "The future of the Florida CCIM Chapter is brighter than ever. We are fortunate to have an incoming leadership slate of thoughtful professionals who have always placed the well-being of the membership first," Lloyd says.
"I am especially proud that we have a younger, more diverse leadership team where all corners of the State of Florida are well represented. One of our primary goals a while back was to 'fill the bench' with talented, committed and proven leaders. We've done that with an eye towards propelling the Florida CCIM Chapter and its members to the next level," he adds.
Recently elected to the 2018 Florida CCIM Chapter Executive Committee:
President: Adam Palmer, CCIM
President Elect: Tina Marie Eloian, CCIM
Vice President Finance: Yakhin Israel, CCIM
Vice President Chapter Operations: Jose Maria Serrano, CCIM
Vice President Administration: Bev Larson, CCIM
Vice President Education: Bill Dehlinger, CCIM
Immediate Past President: Scott Lloyd, CCIM
The Florida CCIM Chapter is one of more than 50 CCIM chapters created to improve benefits to CCIM members and increase their involvement in the organization's networking and comprehensive education for commercial real estate professionals, as well as legislative, national, and global activities. The Florida CCIM Chapter serves the entire state and encompasses 8 districts: North, Panhandle, Central, West Coast, East Coast, Southwest, Ft. Lauderdale-Broward and Miami-Dade/Monroe. It currently includes 876 members.
Celebrating its 50th anniversary, CCIM Institute is a global community of 13,000 members in 30 countries that educates and connects the world's leading experts in investment strategy, financial analysis, and market analysis.