Five Florida CCIMs Honored by the Realtors Land Institute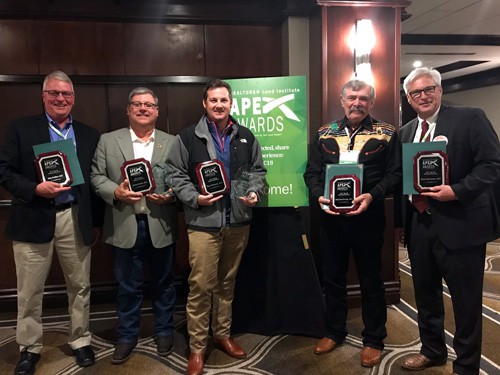 Five Florida CCIMs were honored as the "Apex Top 20" by the Realtors Land Institute this year. The five were Danny Smith, Ryan Sampson, Dean Saunders, Bill Eshenbaugh, and William (Billy) Rollins. All five have dual CCIM & ALC designations. Ryan won the national overall award for the highest sales volume for commercial land and Danny won the national overall award for highest sales volume in residential land.
The APEX Awards Program, sponsored by The Land Report, celebrated its inaugural year with fifty applicants totaling a combined $1B+ in qualifying transaction volume. The awards program is designed to recognize the excellence and performance of the best in the business with these prestigious land real estate production-based awards. Every year, the REALTORS® Land Institute recognizes the year's 'Top Producer Award' for the agent with the highest production level; 'Broker of the Year Award' for the agents with the highest production in each of the seven distinct land categories; 'Wrangler' award for the agent with the most transactions; the 'APEX Top 20' recognizing the top twenty agents, and the "APEX Producers Club" recognizing all applicants who met the minimum qualifying volume of $4M.