Florida Commercial Group, announces New Lease for Occupancy at Casa Soccaras, Ybor City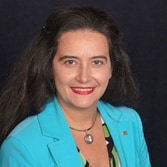 Florida Commercial Group recently signed a new lease for Suite A at 1302 E. 7thAvenue located in Ybor City.
Tucker Hall, a Public Relations and Communications Consulting Firm, signed a new 7-year, 6,500 square-foot lease for Suite A inside Casa Soccaras, situated in flourishing Ybor City.  Casa Soccaras is comprised of six suites totaling 8,682 square feet, with rear parking and direct access to the 4 story, Fernando Noriega Jr./ Palm Avenue Parking Garage.  The property is currently undergoing renovation and redevelopment for the purpose of fashioning a productive and creativity-inspiring workspace that is vital to Executives and Retail tenants alike.  Commencement of the lease with Tucker Hall is scheduled for mid- second quarter of 2019.
"The signing of this lease demonstrates the continued and ever- growing support for Professional Tenants to come to the Historic Ybor District, said Broker- CCIM, Tina Marie Eloian, 2019 Florida CCIM Chapter President.

"As a destination location for new businesses, Property Owners are focused on improving Ybor's economy and bringing more jobs to the area.  I am thrilled that Tucker Hall and Ybor Marti, LLC have shown an allegiance to investing in Ybor City," Eloian added.
Florida Commercial Group's Tina Marie Eloian, Broker/ Owner and Sales Agent, Margie West represented Ybor Marti, LLC in the transaction.