Berkshire Partners Close $1.3M Industrial Deal In Lakeland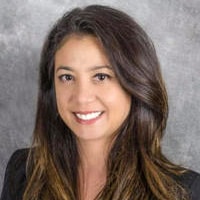 TAMPA — CCIM Candidate and West Coast Board Member Marlene Maseman and her Berkshire Hathaway business partner Bill Roberts recently sold a multi-user industrial property at 4316 Wallace Road in Lakeland for $1.3 million. This 18,800-square-foot facility is situated in the heart of the burgeoning I-4 corridor. Maseman and Roberts successfully converted a 1031 exchange for the undisclosed buyer.
The duo, based at Berkshire's Tampa-Westshore office, negotiated extending the lease term of one of the existing tenants and negotiated the sale/leaseback of the remainder of the space to the seller to produce a fully occupied investment property for the buyer. The contract took 45 days to close.
"It's often difficult to determine the true objectives of a buyer. Is it passive investment or hands-on management and does the buyer have the resources for the real estate to perform over time? Asking the right questions and listening to what your buyers say is critical to doing a favorable 1031 exchange within the time frames allotted. Sometimes buyers convey one thing but they actually mean something else. You have to read between the lines," Maseman said.
Maseman is currently the social media director for the West Coast District.