Real Estate Trends Remains Positive, Area Property Appraisers Tell CCIM Crowd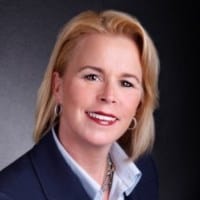 The Tampa Bay area's commercial real estate fundamentals will remain strong into the fourth quarter of 2019 and beyond, area county property appraisers recently told a sold-out lunchtime crowd of area real estate professionals.
The Florida West Coast District for the Certified Commercial Investment Member (CCIM) Institute hosted its annual Property Assessment & Market Update at Brio Tuscan Grille at International Plaza and a trio of county property appraisers — Bob Henriquez of Hillsborough County, Gary Joiner of Pasco County and Mike Twitty of Pinellas County — delighted more than 100 attendees, including top real estate brokers, lenders, real estate attorneys, insurance agents, appraisers and other related industries with upbeat assessment reports.
"We've been hosting this event for five years and each year it just gets bigger and better. The information our property appraisers provide is invaluable to everyday business," said Jill Carbonelli, CCIM West Coast president for 2019. "This type of education and networking with other like-minded professionals is what CCIM is all about."
All three speakers delivered eye-popping 2019 statistics from their counties, forecasts for 2020 and highlighted a slew of commercial project developments that are coming out of the ground in all three counties.
With about 1,000 people moving to Florida each day, the Tampa-MSA now ranks 18th in population. More importantly, the region's cost of living remains below its major competitors in the state and throughout the Southeastern U.S. All this good news adds up to continued economic growth and sustainability with strong tailwinds for the Tampa Bay market, the appraisers agreed.
"Our West Coast District Members are doing deals together. It's nice to have relationships with other disciplines within our industry. I can pick up the phone and ask a lending or legal question, get insurance and title quotes, and of course talk with our valuable appraisers that help us every day," Carbonelli said.
For a detailed, printed report from the Property Assessment and Market Update, contact CCIM West Coast President, Jill Carbonelli at jcarbonelli@bhhsflpg.com or 727-639-5713. Visit the organization's web site to learn more about CCIM at www.flccim.com.
Carbonelli added the event is an annual one that West Coast leaders had grown over the years.
"Thank you all who worked so hard to pull this together!  Special thanks for Rick Harris who worked his tail off to make this happen.  We had a sold out room at 108.  The biggest and best ever!" Carbonelli shared.