Central District CCIM's Whirlwind Year Includes Relocation of JST Power Equipment to Lake Mary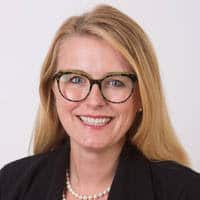 Amy Calandrino, CCIM, of Beyond Commercial, a commercial real estate firm headquartered in Winter Park, has been more than a little busy. Deals and activity by the award-winning member of the Florida CCIM Chapter's Central District include the following:
In November, Calandrino represented a power equipment firm as they relocated their US Headquarters to Lake Mary. Calandrino represented buyer, JST Real Estate, LLC in a $3,975,000 purchase of a 40,128 SF flex facility located at 30 Skyline Drive, Lake Mary, Florida 32746. The seller was Nine Six Holdings, LLC. Founded in 1993, JST Power Equipment is one of the world's largest producers of cast resin transformers and related electrical equipment. This facility will replace their Carlstadt, New Jersey location.
In the third quarter of 2019, Sandi Harrison and Calandrino represented the seller, 203 S Clyde, LLC in a $435,000 sale of 4,147 SF office building located at 203 S. Clyde Avenue, Kissimmee, FL 34741. The buyer, Rafarin, Inc. was represented by Abel Jimenez of GPS Property Group, Inc. The buyer, Rafarin, Inc. purchased this property as an investment property and plans to keep its current tenants.
Harrison and Calandrino also recently teamed up to represent tenant Jessi Park of the Healthcare Solutions in the lease of a 1,090 SF office space located at 222 South Westmonte Drive, Altamonte Springs. The Landlord, Altamonte Mayflower, LLC, was represented by Colin Morrison of Cushman Wakefield. The tenant, Healthcare Solutions Team, specializes in providing health insurance including Major Medical, Short Term, Fixed Benefits, Dental, Vision, Accident, Life, Long Term Care, Final Expense Benefits, Annuities, Medicare Supplement. Acquiring this space assists them in their expansion into the Central Florida market.
In August, Calandrino and her husband Philip Calandrino purchased a Maitland Office Building with plans to relocate from Winter Park. The entrepreneurial power couple's purchase will fuel their respective businesses' continued growth. The couple's company, 175 Lookout Place, LLC paid $720,000 for the purchase of a 4,200 SF office building located at 175 Lookout Place, Maitland, FL 32751. The seller, Kest Akins, Maitland Law Centre, was represented by Jeffrey W. Bloom, CCIM, of NAI Realvest. After a substantial buildout to modernize the space, the buyer's principal, Philip Calandrino, will operate his law firm Forward Law Firm, P.A. on the building's first floor while the other principal Amy Calandrino, CCIM will operate her growing commercial real estate firm on the building's second floor. Both companies focus on the needs of business owners and real estate investors.

Founded in 1998 by Phil Calandrino, Forward Law Firm handles legal matters that are important to investors, developers, and small-to-medium-sized businesses. They handle litigation, mergers and acquisitions, estate planning, contracts, franchising, asset protection and more. Forward Law Firm helps its clients solve problems efficiently and focuses on the client's growth while lower risk using prevention-focused strategies.
Founded in 2010 by Amy Calandrino, CCIM, Beyond Commercial's team serves as expert commercial real estate advisors to business owners and investors across a broad spectrum of industries. Handling purchase and sale transactions in addition to leasing deals for all asset classes including office, retail, multi-family and industrial, Beyond Commercial exists to provide continuing support to its client BEYOND each real estate transaction.

Amy Calandrino, who was an active volunteer and leader in the Florida CCIM Chapter's Central District, who recently was named a Recipient of Orlando Regional Realtor Association 2019 Good Neighbor Award, is among 10 recipients in the Orlando area who have devoted their time and resources to making the Orlando community a better place. The non-profit organizations the recipients contributed to were awarded $1,000. Amy's non-profit — Victim Service Center ("VSC") of Central Florida – provides individualized services and resources to victims of sexual assault, violent crime and traumatic circumstances. Amy will be again serving on the VSC's "Cheers to Change" event committee; the 2020 gala will be held in the Orlando Science Center's event space on Friday, April 3, 2020.