CCIM's Future Looks Bright (Times Two)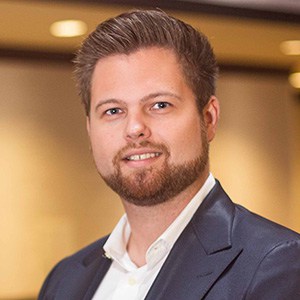 Artem Nashman, was selected as President-Elect of the Florida CCIM Southwest District and as President of the Commercial Investment Professionals (CIP) Network.
In his appointment, Nashman has become the youngest member in his district to hold dual leadership positions! In his roles, Nashman will be responsible for a variety of high-level strategic initiatives including steering the vision for 2021 conferences, increasing memberships, developing relationships with stakeholders, and much more.
In reference to Nashman's nomination at Florida CCIM, Janet Davis, CCIM and current President of the Southwest District, stated the following in a recent press release,
"Atem is an asset to The Pin and we look forward to his leadership in 2021."
Nashman, in addition to his leadership positions, is an extremely successful agent at LandQwest Commercial Real Estate Services. He provides sales, acquisitions, and leasing services with past transactions in office, retail, hospitality, and mixed-use developments.
When asked about his upcoming year, Nashman said,
"2020 will be an exciting – and active – year for me. It took years of dedication in various leadership positions, but those necessary and eye-opening roles equipped me for the road ahead and I am eager to shape the future of both organizations."
We look forward to your leadership in the Southwest District, Artem!
Note: Information for this article originally appeared in a press release by Courtney Saksefski at LandQwest. Courtney can be reached at CSaksefski@LQWest.com.