Following Closing $2.85MM Sale to US Defense Contractor, Conner Milford Promoted to Vice President on Lee South Florida Industrial Team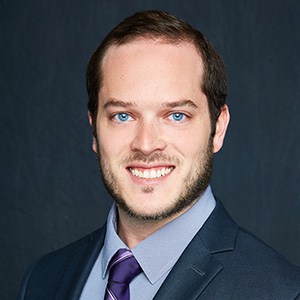 Lee & Associates South Florida announces the promotion of Conner Milford to Vice President where he will continue to specialize and excel in Industrial Sales and Leasing throughout South Florida. The promotion follows Milford's most recent success with the closing of an industrial warehouse off Gratigny Parkway to a defense contractor for the U.S. Coast Guard and U.S. Armed Forces. The property lies less than 1 mile from the new 850,000 SF Amazon Distribution Center and closed on April 10th, 2020 for $2.85 million marking the highest price per square foot paid for an industrial building in the area.
Conner Milford joined the Industrial brokerage team at Lee & Associates South Florida in early 2019 working closely alongside seasoned Lee & Associates President, Matthew Rotolante, SIOR, CCIM, to assist clients with their real estate requirements including lease abstracting, lease comparison analysis, financial proforma analysis, lease vs. purchase analysis, market lease and sale reports, and site selection. During his first year with the firm, Conner transacted several leasing assignments, including a 47,000 SF lease for SFS Events, and supported the landlord agency of over 330,000 SF refrigerated and freezer storage in Miami's central industrial submarket.
Prior to joining Lee & Associates South Florida, Conner worked on the real estate side of the outdoor advertising industry in St. Louis before transferring to the South Florida market in 2015. In this position, Conner played an integral role in the negotiation of long-term leases between landlord and tenant, as well as the site selection and full life cycle development process including lobbying for rezoning and variances in the erection of new digital billboard that could generate as much as 1,000% more revenue for his clients. Through this effort where he earned multiple awards, Conner was able to develop a keen understanding of property values, cap rates, property management, zoning and land-use, development codes and ordinances, state and local permitting, and construction management.
Conner continues to pride himself on exceptional service and attention to his client's needs to help them make informed and intelligent real estate decisions for their businesses and investments. Specializing in the industries of freight forwarding, aviation, and food processing & distribution, Conner Milford continues to work closely with Lee & Associates South Florida President and Industrial, Supply Chain and Logistics Specialist, Matthew Rotolante.
About Lee & Associates South Florida
Lee & Associates South Florida is a full service commercial real estate brokerage firm providing the highest level of value to South Florida's uniquely positioned industrial, office, retail, multifamily, investment and land sectors. Our dedicated team of professionals is led by Matthew Rotolante, a 4th generation South Florida native in a family that has owned and operated commercial property in the South Florida market since 1928. Our bilingual culture allows for open communications throughout the company, fostering collaboration and information sharing. In addition, the Lee & Associates' robust national network that sold and leased nearly $16 Billion in commercial real estate in 2019 offers clients a cross-market and vertical platform of services that includes landlord, tenant, acquisition, disposition, debt and equity placement and property management across all asset specialties.
About Lee & Associates
Lee & Associates is a commercial real estate brokerage, management and appraisal services firm. Established in 1979, Lee & Associates has grown its service platform to include offices in the United States and Canada. Lee & Associates provides superior market intelligence in office, industrial, retail, investment and appraisal to meet the specialized needs of our clients. For the latest news from Lee & Associates, visit lee-associates.com or follow us on Facebook, LinkedIn, Twitter and Link, and/or our company blog.