South Florida CCIM Leader Puts together Pandemic Logistics Pieces for Clients, Chapter Members
In a series of related Broward County industrial  transactions in September and October,  John Dohm of Infinity Commercial Real Estate represented Uboxes, a packaging distributor in their sublease of 32,013 square feet at Miramar Park of Commerce from Hapcor, a dry goods and cold chain distributor.
John also represented Uboxes in the subleasing of their original 15,000 square foot premises at Monarch Commerce Center to Beyond Logistics of South Florida, a Free Trade Zone operation.
John stated, "Both of these transactions were driven by the rapid expansion of online ordering and fulfilment, hastened by people's reaction to Coronavirus requirements for social distancing. I was very happy to have been able to put the pieces of this puzzle together for these fine companies," Dohm shared.
John Dohm, SIOR, CCIM, CFP,  is past president of the Florida CCIM Chapter's Fort Lauderdale/Broward District, on the board of the Miami-Dade/Monroe District and served for several years on the board of the Florida CCIM Chapter. He founded the Commercial Industrial Real Estate Brokers Association and is a two-term past president.  His business is based in Miami Lakes, Florida.
When the Florida CCIM Chapter needed a logistics expert to break down Florida's complex role in the economy during the pandemic, they turned to Dohm.  During a one hour presentation during the Chapter's ongoing Lunch & Learn Series earlier this year, Dohm poured over the pieces of how the ports, highways, rails and airports make up the state's logistics puzzle and support delivery of goods and services to millions of residents and beyond.
This expertise has been hard earned.  Dohm has been a licensed real estate broker for over 30 years. He is one of less than 900 people in the world to hold both the SIOR (Society of Industrial and Office Realtors) and CCIM (Certified Commercial Institute Member) designations, and the only one to have also been awarded the CFP (Certified Financial Planner) designation as well as all major securities licenses.
In addition to traditional brokerage, John specializes in public-private partnerships, complex land assemblage, and commercial redevelopment. He shares a successful regional brokerage office with Ted Konigsberg, a veteran commercial broker, fellow SIOR member and longtime friend. They work together as Infinity Commercial Real Estate. John is also president of Florida Transatlantic Holdings, LLC., a brokerage and consulting firm specializing in public infrastructure and which provides consulting services to airports, seaports and transit systems. He was also part of DJP, LLC a consortium that reclaims rock-pits by filling them for development as sustainable office and industrial parks.
His service to his industry includes local, regional, state and national contributions as a Realtor, leader in SIOR and CCIM. He has been named Realtor of the Year numerous times.
Pictured Below: Miramar Park of Commerce, 9587 Premer Parkway, Mirmar, FL 33025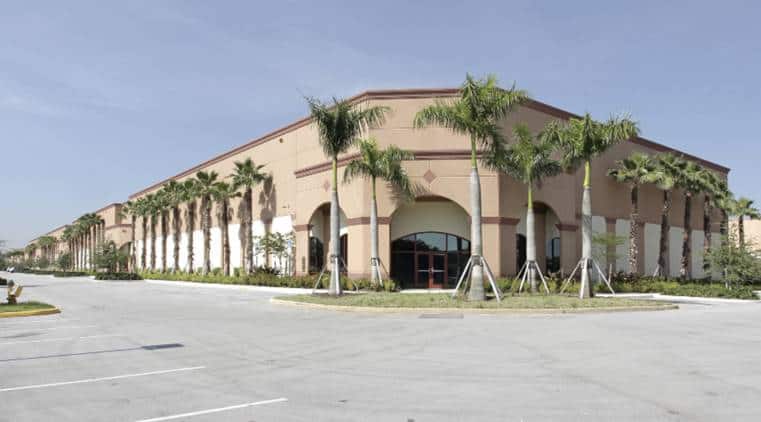 Pictured Below: Monarch Commerce Center – 2201 Sw 145 Ave, #107, Miramar, FL 33027