Butters Team Secures Long-Term Industrial Lease For Entire Building At First Sawgrass Commerce Center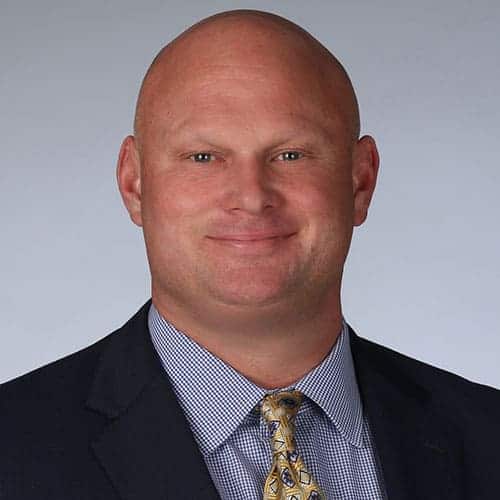 The Butters Realty & Management Industrial Brokerage Team of JC Conte, SIOR and Brian T. Ahearn, CCIM represented First Industrial Realty Trust in successfully leasing the First Sawgrass Commerce Center in its entirety – 103,356 square feet – prior to building completion.
The new tenant is Georgia-based BGI Group, Inc. which is doing business under the name of US Cabinet Depot.
US Cabinet Depot is a provider and distributor of quality kitchen cabinetry. US Cabinet Depot will employ approximately fifty people at the new distribution center serving the growing Florida market.
The long-term lease contributes to First Industrial's growth in South Florida where the company is currently developing three projects totaling more than 1.1 million square feet throughout Broward and Miami-Dade Counties.
"It has been a real pleasure to work directly with Chris Willson, First Industrial's senior regional director for Florida, in securing such a quality tenant for this project prior to the completion of the building," commented Conte. "Chris knows how to find the right solutions for a tenant's business and get deals done!"
Matt Rotolante, John Seoane and Conner Milford of Lee & Associates represented BGI Group, Inc. in the lease deal.
"The building size, demographics and proximity to customers fit into BGI Group's national expansion plan perfectly," said Rotolante, President of Lee & Associates South Florida. "With this Coconut Creek location, US Cabinet Depot customers will be able to enjoy same day pick up and avoid the shipping costs they had been incurring from their Atlanta warehouse, which will further reduce cost and allow for just in time inventory delivery for their Cabinetry projects in both Southeast and Southwest Florida."
The new location marks the fifth location nationwide for BGI Group, Inc. The company has locations in Fontana, California; Norcross, Georgia; Houston, Texas; Boston, Massachusetts; and now Coconut Creek, Florida.
In addition to First Sawgrass, Butters Construction and First Industrial are actively working on the construction of seven  buildings throughout Miami-Dade and Broward Counties.
"First Industrial is excited to add US Cabinets to our tenant base and provide the right facility to support their growth," said Willson. "We are significantly expanding our investment in South Florida by developing state-of-the-art logistics facilities located to help our customers efficiently serve South Florida and the greater region."

"Partnering with Malcolm and Mark Butters has helped us to accelerate our growth  and expand our portfolio in this highly desirable and competitive market," Willson added. "The Butters' team and platform has been invaluable throughout the construction and lease-up of First Sawgrass. We look forward to continuing mutual success as we construct, deliver and lease our next development investments."