Commissioner Cheryl Grieb, CCIM, Talks About Neo City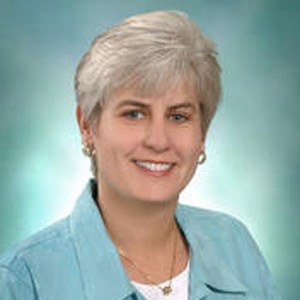 Osceola County Commissioner Cheryl Grieb, CCIM was recently interviewed by FL CCIM regarding the progress of Neo City which is recognized as the up-and-coming world epicenter for smart sensors, photonics and optics. It is strategically located in Osceola County, Florida, in close proximity to Orlando.
How long have you been an Osceola County Commissioner? I was elected in November 2014 as an Osceola County Commissioner. I previously served as a City of Kissimmee Commissioner since 2006.
How long have you been involved in the Neo City project as Commissioner? I have been involved with NeoCity since I was first elected.
What exciting updates can you share about Neo City? Here are a few exciting things to share:

The County Manager and DSUS Group, LLC signed a conveyance agreement that will sell 25 acres for Phase 1 – a Smart City Center at NeoCity. Korean tech billionaire Young-hwa Song agreed pay Osceola County $14.125 million for up to 25 acres. The minimum investment agreed upon is $900 million. Additionally, the developer has an option for an additional 45 acres at similar terms for Phase II. The company's development program for Phase II must demonstrate creation of high wage jobs in hi-tech field, including cyber security, photonics, artificial intelligence, sensors, nano-technology, robotics, energy storage and other technologies that bring high wage STEM occupations to the 500-acre campus.
Osceola County received a $6 million grant from the State of Florida for a key piece of transportation infrastructure that will elevate its NeoCity technology district from Governor Ron DeSantis on January 5. The Florida Job Growth Grant Fund dollars fast tracks work on the new road – known as NeoVation Way that will connect to Neptune Road. Additionally, the Governor awarded $3.7 million to Valencia College to develop a new program that will train students in utilizing robotics technology for semiconductor manufacturing. 
Build Back Better Challenge Grant. Osceola County was awarded half a milliondollars from the U.S. Department of Commerce to develop a proposal to expand NeoCity's semiconductor research, development, and manufacturing capabilities. The Phase 1 award provides technical assistance funding for an Osceola-led regional coalition to develop a Phase 2 application to the Department of Commerce's Build Back Better Regional Challenge. Those selected in Phase 2 will see awards worth $25 to $100 million to implement projects. Phase 1 selected 60 regional coalitions to develop and support projects. Out of 529 applicants, Osceola was the only Florida recipient selected. We are only one of 8 advanced manufacturing projects selected as well.

How much personal involvement as Commissioner do you have with the new projects in Neo City? I have been involved as a commissioner by visiting South Korea on two different occasions and meeting with key technology companies. My last visit resulted in a South Korean investor going to contract with a 25 acre parcel in the mixed use portion of NeoCity.
As a CCIM, what skills and knowledge do you bring that have helped in the decision making process for Neo City? While I was not involved in the initial process of creating NeoCity, it certainly fills an economic void. We are trained as CCIM's to look at gaps in our market, taking into account our workforce, location, and transportation. This property has a great location with easy access to the Turnpike, and we are training individuals through our partnerships with Valencia Advanced Manufacturing and UCF. With a shortage of microchips in our country, NeoCity and the Center for Neovation are in a great position right now.

Also, having my CCIM designation helps me in communicating to potential investors for NeoCity, having an understanding of how investors make their financial decisions. 
What are your future plans as an elected official in Osceola County?  I am currently running for my current seat. Especially with the relationships I have built with certain South Korean companies, as they value relationships, it is even more important to keep my seat and keep working to expand our economy.
We thank Commissioner Grieb for her outstanding service to Osceola County, its constituents and for being a catalyst in the advancement of its communities.
About CCIM
"CCIM stands for Certified Commercial Investment Member. For more than 50 years, CCIMs have been recognized as leading experts in commercial investment real estate. The CCIM lapel pin denotes that the wearer has completed advanced coursework in financial and market analysis, and demonstrated extensive experience in the commercial real estate industry."