CCIMs for Hurricane Ian Support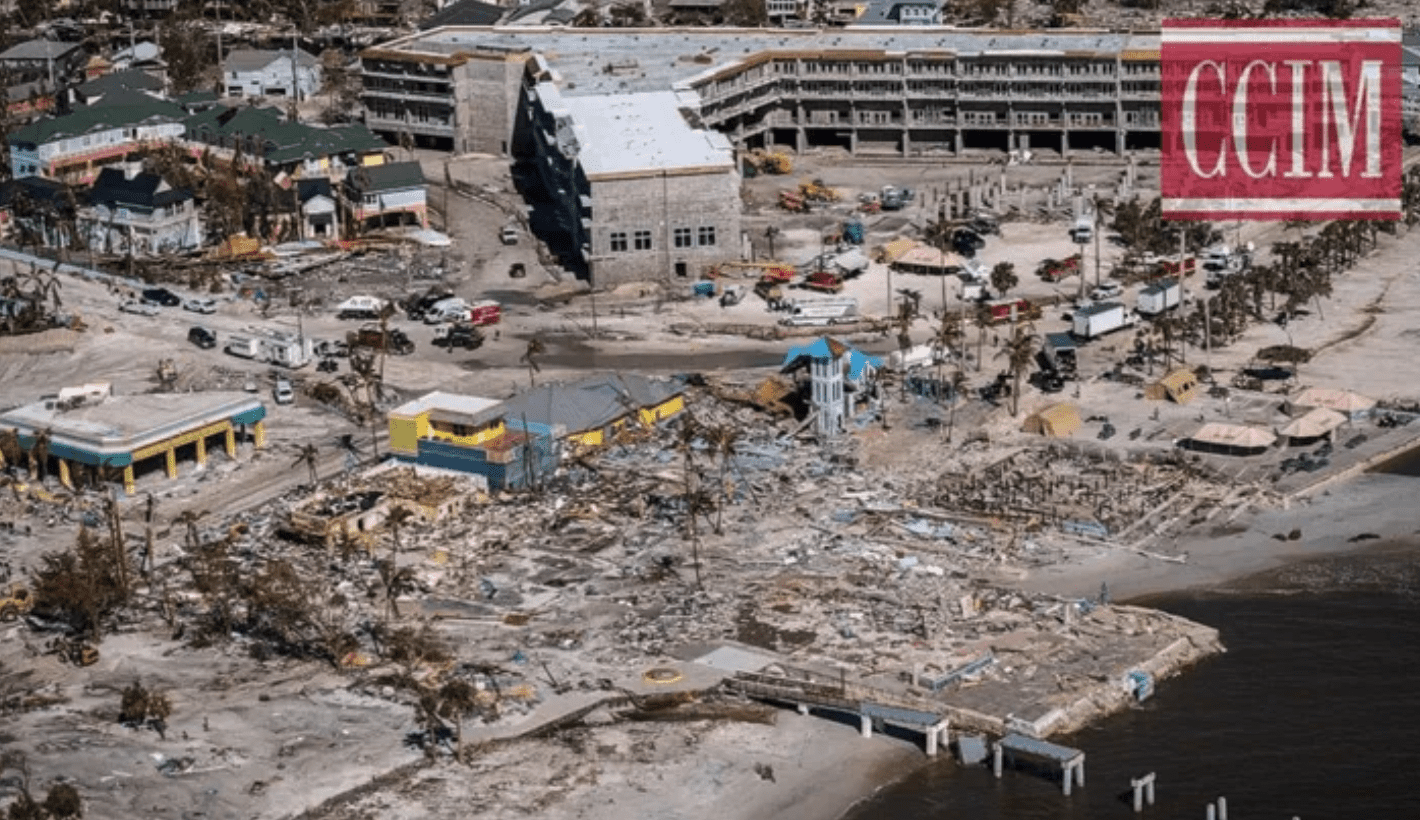 On September 28, 2022, Hurricane Ian devastated Southwest Florida and continued wreaking havoc across the State of Florida and also South Carolina. These areas are home to many members of our CCIM Family. There was an extensive loss, with homes and businesses damaged or destroyed. With your donations, the Florida CCIM Chapter and the Southwest Florida CCIM District will provide aid in the form of much-needed supplies, resources, building materials and labor to those most affected. No donation is too small to help!
This GoFundMe was started by Adam Palmer, CCIM, SIOR, a resident of Naples, Florida and a past President of the Southwest Florida CCIM District and Florida CCIm Chapter. All funds raised will be distributed to Chapter Members directly impacted by Hurricane Ian and needing assistance.
CLICK TO DONATE
About the Florida CCIM Chapter
"The Florida CCIM Chapter is an affiliate of the CCIM Institute. The combination of CCIM's data and technology, a network of more than 13,000 members and the organization's highly respected education provides members with the credibility necessary to open doors and achieve financial success. Visit http://www.ccim.com/ for more information."
About CCIM
"CCIM stands for Certified Commercial Investment Member. For more than 50 years, CCIMs have been recognized as leading experts in commercial investment real estate. The CCIM lapel pin denotes that the wearer has completed advanced coursework in financial and market analysis, and demonstrated extensive experience in the commercial real estate industry."