Entrepreneurial Power Couple Sells Maitland Office Building to Relocate Respective Headquarters to Orlando's Mills 50 District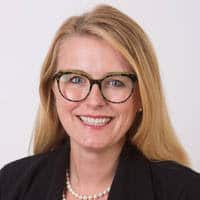 Amy Calandrino, CCIM and Megan Vega of Beyond Commercial, a commercial real estate firm headquartered currently in Maitland, represented the seller Alcamo Holdings, LLC f/k/a 175 Lookout Place, LLC (owned by Phil and Amy Calandrino) in a $1.3 million sale of a 4,200 SF office building located at 175 Lookout Place, Maitland, FL 32751.
The Calandrinos acquired this building in August 2019 and completed a substantial renovation before listing the property for sale. Because of the turn-key condition of the property, it took less than 100 days from listing to the closing table to complete the transaction which speaks to the limited office inventory within the Orlando office market.
The seller's principal Phil Calandrino operated his law firm Forward Law Firm, P.A. on the building's first floor, but will be relocating to the Mills 50 District. The Florida Bar Foundation, Inc. who purchased the building will occupy this space while the sellers other principal Amy Calandrino, CCIM will continue to operate Beyond Commercial on the second floor as a second location. The buyer was represented by Andy McCaw of NAI Realvest.
While completing the sale of 175 Lookout Place, Amy Calandrino, CCIM and Megan Vega identified 1615 Woodward Street, Orlando, FL 32803 as an ideal location for Forward Law Firm, P.A.'s new headquarters and 1617 Woodward Street, Orlando, FL 32803 as an excellent location for Beyond Commercial's future headquarters.
The combined investment in the two parcels including capital expenditures totals approximately $1 million. Both properties allow for the companies to maintain their flexible, hybrid environment while enhancing the area amenities available to their respective teams when they come into the office. Moreover
Scott Miller and Tim Hendricks of Ellis Creek Capital assisted with procuring the capital from fellow CCIM Jen Pollock of Ameris Bank. Bill Bywater, CCIM represented the seller of 1615 Woodward while the seller of 1617 Woodward was unrepresented.
"While I do this work day in and day out for my clients helping them to grow their business and portfolios, it's extra special to be able to do this for my own family," said Amy Calandrino, CCIM. "My husband Phil and I picked the name Alcamo Holdings, LLC to hold these properties in honor of his family's roots in Alcamo, Sicily before they immigrated to the United States in the early 1900's."
About CCIM
"CCIM stands for Certified Commercial Investment Member. For more than 50 years, CCIMs have been recognized as leading experts in commercial investment real estate. The CCIM lapel pin denotes that the wearer has completed advanced coursework in financial and market analysis, and demonstrated extensive experience in the commercial real estate industry."