Florida CCIM Commercial Alliance Committee – 3rd Quarter 2018 in Review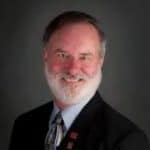 By Kent Cooper
CCIM Chairman
On behalf of the 2018 Florida CCIM Commercial Alliance Committee, we are pleased to present the following updates.
The committee has sought to communicate with various CCIM Chapters throughout Florida. We have found through conversations with various Chapter presidents and other professional organizations such as SIOR, ORRA, IREM, ULI, NAIOP and NAREIT the commercial practitioner has been busy in 2018.
SIOR Reports For most, the days of faxing a contract are long gone. Technology has continued to streamline the way brokers run business, increasing efficiency. However, though we have learned how to transmit crucial data, we are yet to figure out how Captain Kirk so easily transported himself whenever and wherever he deemed necessary. Maybe we all just need a Scotty?
For those of us without a personal Scotty, we typically turn to a conference call when a personal meeting not be attainable, but just as the fax machine was thrown out, scores of companies have tossed the traditional conference call. Many, I would add, have taken it a step further and created a culture that does not even allow it.
When a meeting cannot be done in-person, the primary go-to is now the innovative follow up: video conferencing. Below are three of the numerous reasons companies embrace, if not mandate, video conferencing rather than a typical phone call:
#1: Improved Communication: Frequently, what comes out of our mouths is only half of what we really think and/or feel. Video conferencing allows communications to occur far beyond simple auditory interaction.
#2: Efficiency: Does your client live eight hours away? Is your team or client-mix spread over multiple states? Video conferencing allows EVERYONE to connect into meetings when it might otherwise not make sense.
#3: Personal Interaction and Collaboration: Personal touch is something that a call will never replace, but video conferencing is the next best option.
ORRA's reports: Orlando's meager inventory continues to stifle sales, drive up prices The inventory of homes available for purchase in the Orlando area displayed its greatest percentage of decrease yet in 2018, contributing to a second consecutive month of slower sales. However, buyer demand is continuing to boost the area's median price.
The overall median price of Orlando homes (all types combined) sold June is $239,180, which is 6.8 percent above the June 2017 median price of $223,950 and 2.7 percent above the May 2018 median price of $233,000.
Year-over-year increases in median price have been recorded for the past 84 consecutive months; as of June 2018, the overall median price is 107.8 percent higher than it was back in July 2011.
The median price for single-family homes that changed hands in June increased 6.8 percent over June 2017 and is now $260,000. The median price for condos increased 13.6 percent to $125,000.
The Orlando housing affordability index for June is 124.26 percent, down from 124.26 last month. (An affordability index of 99 percent means that buyers earning the state-reported median income are 1 percent short of the income necessary to purchase a median-priced home. Conversely, an affordability index that is over 100 means that median-income earners make more than is necessary to qualify for a median-priced home.)
The first-time homebuyers affordability index decreased to 88.37 percent, from 90.31 percent last month.
ULI Reports: Experts in hotel development discuss the rising popularity of social spaces in hotels, the role of technology in the hotel experience, the ways guests are shaping in- room furniture design, the competition from Airbnb, the need for "Instagrammable" spaces in hotels, and changing approaches to hotel restaurants.
Hotels need to have inviting public areas that can be used in a variety of ways, whether by an individual or by a group, whether for working alone or for informally congregating with colleagues before leaving the hotel for a meeting.
In the lobby and public area, people want a social environment where they can transition from working during the day to playing in the evening. Many hotels are putting the bar in the center of the activity, with some work-zone areas spread throughout. That bar can transition from a café experience in the morning to a drinks experience at night.
People like to be alone, but not lonely. If you can find a public space where you can work and be around others yet have some privacy, you feel better. At the same time, guest rooms are getting smaller. Developers might be fitting three rooms into the same area that two used to occupy and then creating relief spaces that people can enjoy. Also, guests increasingly desire a connection to the surrounding community.
NAIOP reports: When the U.S.' $34B tariff on Chinese exports went into effect last month, it signaled to the world that a fight for economic power is underway.
An emerging economic force for decades, China's exponential growth in recent years has begun to threaten the U.S.' position as a global superpower. President Donald Trump has employed tactics such as tariffs in an effort to tip trade agreements in favor of the U.S.
It is a game of cat-and-mouse that could cost the global economy $430B. For Stratfor Vice President of Global Analysis Reva Goujon, tariffs are an obsolete strategy for dealing with global trade competitors in a modern economy.
"We are in this era of an emerging great power competition," Goujon said. "This isn't something that the current generation is all that used to, and it's being played out primarily between the U.S. and China. The U.S. hasn't faced a peer competitor like China in its history."
Beyond tariffs, changing policies on investing in technology have been a sign of the growing competition between the U.S. and China. While tech has traditionally benefited from the cross-pollination of ideas at an international level, security questions have started to emerge on whether the U.S. should restrict the technology being used by China, and impose restrictions on U.S. companies investing in Chinese tech, Goujon said.
Florida TAXWatch reports Florida continues to be a relatively low tax state. Floridians' per capita state and local own source revenue collections total $5,679, the 42nd highest amount among the 50 states.
Florida's state government collects significantly less revenue per capita than the average state. "Per Capita State Own Source Revenue" is 63.8 percent of the U.S. average (Florida per capita is $2,584 compared to the U.S. average of $4,049, a difference of $1,465); "Per Capita State Tax Collections" are 64.2% of the U.S. average (Florida per capita is $1,839 compared to the U.S. Average of $2,863, a difference of $1,024).
While Florida's state tax and revenue burdens are very low compared to the other states, local tax burdens are much higher. Florida's "Per Capita State Own Source Revenue" and "Per Capita State Tax Collections" rank 50th and 49th, respectively (see pp. 21-22), whereas "Per Capita Local Own Source Revenue" and "Per Capita Local Tax Collections" rank 15th and 27th, respectfully.
Florida relies more heavily on local revenue to fund government than almost all other states. Florida local governments account for 53.3 percent of Florida's total state and local revenue, the second highest percentage in the nation.
Florida's state and local revenue rankings reached their all-time high in 2006 (22nd for both), fueled by skyrocketing local property taxes and rapidly increasing sales and documentary stamp tax collections at the state level. As the economy soured, so did revenue collections, as they fell dramatically from their windfall levels. Florida's ranking has dropped 20 spots to 42nd in FY 2015.
IREM reports: CHICAGO (July 12, 2018) – Today, 29 real estate industry organizations, representing more than 10 million jobs, announced a ground-breaking collaboration to highlight the divers career paths within the real estate sector.
The first initiative of this collaboration is a new website entitled Careers Building Communities, which allows visitors to navigate through the scores of career paths across all sectors of real estate. For the first time, students in high school, college, technical programs, and community colleges can explore possible career pathways within real estate by taking an interactive quiz and discover career opportunities.
As the industry seeks to fill millions of jobs, this site serves as an all-inclusive resource for students, educators, career changers and other stakeholder to explore the unlimited opportunities in the field of real estate.
"IREM believes that real estate management is an exciting career choice and is proud to be a champion for both the industry itself, and its individual practitioners. We support property and asset management professionals through every stage of their careers through training, development, mentorship, and collaboration, which is why we are excited to partner with these other real estate industry organizations who play a critical role in shaping the real estate industry of the future", says Denise Froemming, CEO and Executive Vice President, IREM (the Institute of Real Estate Management).
NAREIT Reports Lodging and resorts is one sector of the REIT universe that nearly everyone has experienced, whether on a vacation with the family or a business trip for work. It makes sense, then, that the same forces that influence household vacation plans or business travel needs are also the main economic drivers for the hospitality business.
Travel demand tends to be an early signal of broader economic trends, due to its short duration—overnight or a few days, for a typical booking, in contrast to the two-year length of stay commonly seen in the apartment sector, or leases in office or retail properties that may run five to 10 years. As a result, hotels often are the first to feel an economic downdraft—but also are the leaders in a recovery.
Current conditions bode well for the outlook for lodging and resorts. Corporate profits, one of the main drivers of business travel, increased 5.5 percent last year, and saw another strong gain in the first quarter of 2018, including a boost from corporate tax cuts. Household budgets, meanwhile, are benefitting from low unemployment and rising wages, which is good news for families planning a trip during the summer holidays or later in the year. International visitors remain another important source of demand for lodging.