FLCCIM Chapter President's Message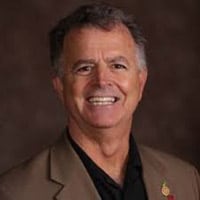 Rick Gonzalez, CCIM, ALC
Eleven hundred forty-two people a day move to Florida! Everyone in our CCIM Family knows that therein lies opportunity because "Real estate is space for people" (I borrowed that phrase from the renowned CI102 Instructor Gary Ralston). Every day we keep our eyes and ears open, and our electronic gadgets programmed to find investment opportunities that will make our clients' money.
A prime example of how nimble companies change with the times is Chick-fil-A [which I visited with my soon to be 21-year-old son on the way to his college trip to tour England]. When COVID shut down in house dining, that fast food chain rapidly constructed dual take out lanes at most of their locations and had their people in the parking lots with laptops in hand to take your order and get you on your way. I was pleased when they reopened the dining areas a year or so back. Our local store just took out their inside playground and added more seats. They are adapting with the times, which is something we must do every day,
Likewise, the CCIM Institute continues to adapt to the way we do business. The core of the Institute's existence is the best Commercial Real Estate curriculum in the world that is the basis of our CCIM Designation. And the Institute encompasses a whole lot more. With over 10,000 members throughout the world, the CCIM Institute provides access to industry leading tools, opportunities to learn from seasoned professionals, and tremendous networking opportunities. Remember that free "Why Hire a CCIM" videos are available to designees on the CCIM website — just download them to your own social media of choice.
So far in 2023, five Core courses have been offered throughout Florida and there are six more planned. Don't hesitate to invite your clients and junior associates to take the Foundations course which will be offered by several Districts before year end.
We are still looking for CRE affiliates and practitioners who could benefit from maximizing their exposure to our family of elite professionals. If you know of any firm which would consider becoming a sponsor of the FL Chapter, call, email or text me and I will follow up — or bring them to the table yourself and become a hero.
In addition, if you have not yet made your yearly donation to RPAC please do so today. For as little as $20 per year you can help us achieve a goal of 100% participation within the FL CCIM Chapter family.
That's all for now. Remember your sunscreen and your hats — skin cancer sucks!
Rick Gonzalez, CCIM, ALC
2023 FLCCIM Chapter President
---
About CCIM
"CCIM stands for Certified Commercial Investment Member. For more than 50 years, CCIMs have been recognized as leading experts in commercial investment real estate. The CCIM lapel pin denotes that the wearer has completed advanced coursework in financial and market analysis, and demonstrated extensive experience in the commercial real estate industry."