CCIM Continues to Wear Many Hats, Including Instructor at Real Estate School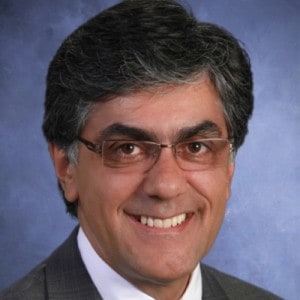 Jose "Chepe" Maria Serrano, CCIM, the founder and owner of New Miami Realty Corp. in Miami since 2003, continues to teach, with several continuing education classes slated in West Dade County in early 2018.
Serrano's New Real Estate School, located in the Kendall community at 10950 North Kendall Drive #200, Miami, FL 33176 is offering several classes in March of 2018.
Born in Bogotá, Colombia, Serrano studied at the prestigious Universidad Javeriana and later earned a B.A. in economics at Florida International University. He has been a real estate broker in Florida since 2002 and a licensed Real Estate Instructor since 2007.
In 2013, Serrano obtained the Certified Commercial Investment Member (CCIM) designation and in 2014 he completed the Florida Realtors Leadership Academy.
Serrano has been an active member of MIAMI's Commercial Board of Governors since 2009. He is a member of the Florida Realtors Board of Directors and serves on the Commercial Alliance Committee.
He is currently service as Vice President for the Florida CCIM Chapter's Miami-Dade/Monroe District and and CCIM Candidate Development Chair for the CCIM Florida Chapter. Serrano continues to be recognized for his service, and recently awarded 2017 Florida Realtors Commercial Realtor of the Year. Serrano is also the 2018 Chairman Elect for the Miami Association of Realtors.
Past accolades include being named 2010 MIAMI Commercial Educator of the year and 2013 MIAMI Commercial Broker of the Year.
Serrano has always had a passion for teaching, starting with history of economics courses at the Universidad Tadeo Lozano in Bogota, Colombia, where he pioneered a program for professionalizing journalists. He is currently a faculty member for Florida Realtors and teaches several real estate courses at Miami Dade College, Miami Association of Realtors and New Miami Realty School. Serrano has been a Florida Realtors faculty member since January 2012.
With more than 15 years of experience in commercial real estate, Serrano utilizes his past work at executive levels of management, financial operations, sales and market development in diverse industries, including domestic and international trading of industrial and consumer goods, to always provide a learning and growing environment for his students and fellow Realtors.